A Little Bit of Rhythm & A Lot of Soul
★ The Rhythm & Soul Host Committee ★
(in formation)
Jessi Arrington & WORKSHOP
Daphne Brooks
Rashida Bumbray
Karen Carmody
Jamie Carreiro
Exene Cervenka
Lu Chekowsky
Wendy Cole
LaRonda Davis
New York City Mayor-Elect Bill de Blasio & Ms. Chirlane McCray
Captain Kirk Douglas
Bridget Everett
Al Garner
Nicole Goodwin
Hanna Fox & Eddie Gormley
Catherine Gund
Naomi Hamby
Kathleen Hanna
Betsy Humes
Councilmember Letitia James
Cherry Jones
C. Mia Juhng
Khanh
Theo Kogan
Nathalie Levine
Amy Miles
Elizabeth Mitchell
Dawn Orlando & Funkadelic Studios
Beth Orton
Lori Petty
Jessica Pimentel
Ifé Sánchez Mora
Ayo Roach
Terre Roche
Ifé Sánchez Mora
Sarah Spitz
Helen Stewart
Seth Unger, The Food Film Festival
Karen Wharton & James Blain
★ The Event ★

An evening of cocktails, hors d'oeuvres, music, prizes, and more. Mr. Murray Hill performs a set of his legendary showbiz comedy stylings. Nine-year-old DJ and rock camp alum DJ Big Bang spins, accompanied by rock camp volunteer DJ Angel Boi. Rock camp alumni band Harsh Crowd plays their smash summer hit.
Food provided by Danny Meyer's Blue Smoke Battery Park City, with fare from another special mystery celebrity chef as well. Drinks concocted by the Barman's Fund with Tito's Homemade Vodka, beer by Brooklyn Brewery, and an array of wine choices.
Guests will also have the chance to win awesome raffle prizes, including:
★ Kripalu Rest & Relaxation – gift certificate for a 2 night R&R stay for one person
★ 2 brand new Epiphone electric guitars
★ Funkadelic Studios $200 gift certificate for any of their services
★ BAM – 2 tickets to a performance of The Rime & The Ancient Mariner on 12/19/13
★ Theatre for a New Audience – 2 tickets to the upcoming production of King Lear
★ 1 hour private session with KD Diallo, Master Trainer of AntiGravity Yoga, & founder of Body Bou Saf – Addictively Scented Shea Butter & Body Bou Saf
★ DwellStudio duvet set & 2 throw pillows
★ Brunch for 4 at Stanton Social
★ Juke Bar $100 gift certificate
★ A case of wine curated by the Willie Mae Rock Camp for Girls Board of Directors
It all takes place at Gibson Guitars Studios, in the heart of Midtown Manhattan (exact address provided upon ticket purchase). In the studio where Michael Jackson's Thriller and Paul Simon's "Graceland" were recorded, lift a glass to the next generation of music legends.
★ The Tickets ★

★ General: $35
Open bar, hors d'oeuvres, and a full evening of entertainment
★ Event booster: $100
All of the above, and the good feeling of knowing you're kicking in a little extra to help girls rock out!

★ Host Committee: $250
All of the above, plus your name in lights as part of the event Host Committee!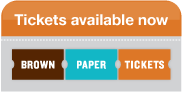 Can't make the event? Please consider making a donation.