Rhythm & Soul 2014

★ The Rhythm & Soul Host Committee ★
(in formation)
Jennifer Baumgardner
Alison Brock
Daphne Brooks
Luqman Brown
Rashida Bumbray
Karen Carmody
Exene Cervenka
Wendy Cole
Tracy Connor
Lisa Cortes
LaRonda Davis
Captain Kirk Douglas (The Roots, Dust Rays)
Hanna Fox
Al Garner
Debra Granik
Hurray for the Riff Raff
Matthew Jacobson
Tiara Jewell
Cherry Jones
C. Mia Juhng
Kaki King
NYC Council Member Brad Lander and Meg Barnette
Amy Miles
Elizabeth Mitchell
Beth Orton
Lora Patillo
Jessica Pimentel
René Redwood
Ayo Roach
Terre Roche
Hannah Scheuer
Jonathan Scheuer
Helen Stewart
David Weintraub
★ The Event ★
★ Date: December 8, 2014
★ Time: 6:30 – 8:30 PM
★ Location: The Kitchen, 512 W 19th St, New York, NY 10011
Electrifying live music by rock camp alumni bands Harsh Crowd, who have played Joe's Pub and Madison Square Garden and been featured on Fuse TV, and newcomers Chilldren, who brought down the house at their first gig, the 2014 Girls Rock! Camp Summer Showcase.
Food provided by Krisp. Drinks concocted by the Barman's Fund with Tito's Homemade Vodka, and an array of wine choices.
Guests will also have the chance to win awesome raffle prizes, including a retreat package at Kripalu. Stay tuned for more fabulous raffle prizes!!!
Guests will also have the chance to win awesome raffle prizes, including:
★ Kripalu Rest & Relaxation – gift certificate for a 2 night R&R stay for one person
★ Brooklyn Bowl 4 ticket package
★ Pedal package featuring Earthquaker pedals
★ Brunch for 4 at Stanton Social
★ Whitney Ticket Package
★ A case of wine curated by the Willie Mae Rock Camp for Girls Board of Directors
It all takes place at internationally-acclaimed performance space The Kitchen located in Chelsea. The Kitchen helped launch the careers of legendary artists Laurie Anderson, Bill T. Jones, Cindy Sherman, Kiki Smith, and Elizabeth Streb, and now they're hosting two of the best bands of 2014!
Chilldren (by Jena Cumbo)

Harsh Crowd
(by Jena Cumbo)

DJ Angel Boi & DJ Big Bang (by Ryan Brooks)
★The Benefit ★
All proceeds from the event will be used to give girls, young women, and trans youth from low- and moderate-income households in NYC the opportunity to attend our
Girls Rock! Camp
and other music and mentoring programs. The Willie Mae Rock Camp for Girls (WMRC) Fairness Fund allows us to provide full scholarships and sliding scale tuition to more than half of our campers annually, and offer all of our community- and school-based programs free-of charge to participants.
★Tickets★
★ General: $40
Open bar, hors d'oeuvres, and a full evening of entertainment
★ Event booster: $100
All of the above, and the good feeling of knowing you're kicking in a little extra to help girls rock out!

★ Host Committee: $250
All of the above, plus your name in lights as part of the event Host Committee!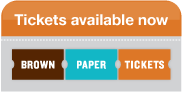 Can't make the event? Please consider making a donation.
Thank you to our Rhythm & Soul 2014 Sponsors